This is our story, and this is why we're here
To help women and girls living with epilepsy
My Epilepsy Story (MES) is an international, non-profit organization that serves to bridge the gap for women and girls diagnosed with epilepsy, as well as the children impacted by their mother's epilepsy by Collaborating, Advocating, Researching, and Educating (C.A.R.E.) about women's health and epilepsy.  Our organization is also unique in the aspect that MES does not accept ANY pharmaceutical funding. MES is dedicated to serving these females, their families, and the medical professionals that selflessly care for them.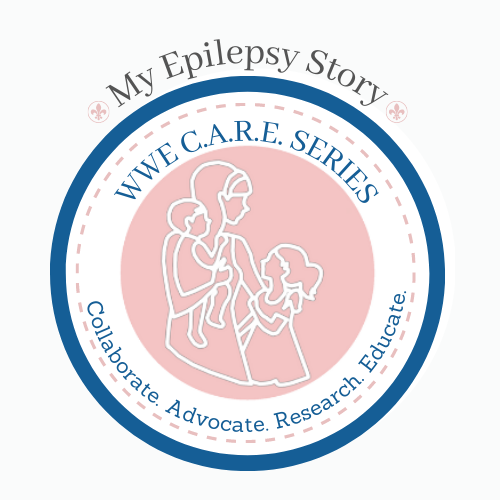 WWE C.A.R.E. Seminar Series
Join us on May 20th, 2021 for our next FREE virtual event in the WWE C.A.R.E. Seminar Series! Dr. Anup Patel, Chief of Pediatric Neurology at Nationwide Children's, will be discussing the importance of a proper transition from pediatric to adult neurology. Medical professionals and medical students are invited to register today!
Weekly Online Support Group
Join us every Wednesday or Thursday, starting April 1st to discuss COVID-19, staying up to date on neurology appointments, telemedicine during quarantine, and more! Click here to find out more information!
ADVOCATE
Awareness is crucial. We want you to be empowered.
RESEARCH
Epilepsy is not beyond treatment, or a cure.
EDUCATE
Epilepsy impacts more lives than you think.
Brandy Parker-McFadden

Founder
Founder, Wife, Mother and Woman with Epilepsy