Torbjörn Tomson, MD, PhD, FRCP Edin

Advisory Board Member
Torbjörn Tomson is Professor of Neurology and Epileptology at the Department of Clinical Neuroscience, Karolinska Institutet, Stockholm, Sweden and head of the Epilepsy Section at the Department of Neurology at Karolinska University Hospital in Stockholm.
Dr Tomson received his medical and neurology training at Karolinska Institutet where he gained his MD in 1974 and his PhD in 1983. He became Professor of Neurology in 2002 and Professor of Neurology and Epileptology in 2010 at the Department of Clinical Neuroscience, Karolinska Institutet.
Starting with studies of clinical pharmacology of antiepileptic drugs his research interest has developed to involve also epidemiological approaches with the overall aim to reduce risks in epilepsy and in association with its treatment. In the last decades his research has focused on two main areas: pregnancy outcomes in women with epilepsy and mortality in epilepsy, in particularly SUDEP. He was one of the initiators of EURAP, the international antiepileptic drugs and pregnancy registry, a collaboration between more than 40 countries, which he is currently leading. He has been engaged in national and international collaborative studies aiming at identifying risk factors for SUDEP as well improving our understanding of SUDEP mechanisms.
Dr Tomson has authored more than 200 papers related to epilepsy. He was awarded Ambassador of Epilepsy in 1999, the Golden Candle Award from the Swedish Epilepsy Association in 2011, the AES Research Recognition Award for Clinical Science in 2013, and is Honorary Professor of Hanoi Medical University since 2011.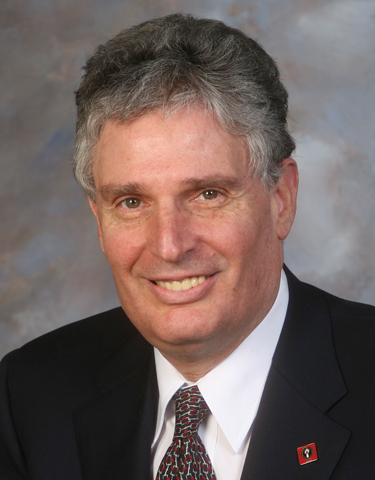 Solomon Moshe MD

Advisory Board Member
Solomon L. Moshé, M.D., is President of the International League Against Epilepsy (ILAE), Charles Frost Chair in Neurosurgery and Neurology, and Professor of Neurology, Neuroscience, and Pediatrics at the Albert Einstein College of Medicine in the Bronx, New York. He is also the current Vice Chairman of the Department of Neurology, and Director of Child Neurology and Clinical Neurophysiology.
Since 1979 his research has focused on understanding the mechanisms underlying age and sex-related differences in epilepsy in humans and animal models. Current research interests include studies on the role of subcortical circuitries involved in the control of seizures as a function of age and sex; the consequences of seizures on the developing brain; the development of models of catastrophic epilepsies; autonomic dysfunction in pediatric neurology disorders and age and sex related maturational patterns of the substantia nigra in health and disease. His laboratory has developed and patented a novel model of human infantile spasms that can be used to identify novel treatments of this devastating condition. In addition to his laboratory research, he is actively involved in several large multicenter studies examining the consequences of prolonged febrile seizures and absence epilepsy.
As President of the ILAE, Dr. Moshé is collaborating closely with the World Health Organization (WHO) governmental and non-governmental agencies to increase the access of care for people with epilepsy. The main goals are to develop individualized treatments today and to prevent and cure epilepsy tomorrow.
He has served as President of the American Epilepsy Society (2000-2001) and President of the American Clinical Neurophysiology Society (1996-1997). He is the recipient of several honors and awards, namely Teacher-Investigator Development Award; Jacob Javits Neuroscience Investigator Award from NIH; Michael Prize for Achievement in Epilepsy Research; The American Epilepsy Society Research Award; Ambassador for Epilepsy Award from the International League against Epilepsy; the Gloor Award from the American Clinical Neurophysiology Society; J.E. Purkyne Honorary Medal in Biomedical Research by the Czech Academy of Sciences; the 2008 Mentor of the Year Award from Albert Einstein College of Medicine; The 2010 Global and Awareness Award from CURE, Citizens United for Research in Epilepsy; the First Saul R. Corey Award in Translational Science and Medicine, Albert Einstein College of Medicine in 2012 . He has authored over 300 publications and mentored numerous scientists and clinicians from around the world in clinical epilepsy and basic science epilepsy-related research.
Kenneth J Haber JD

Advisory Board Member
Kenneth Joel Haber was born in Detroit, Michigan. He received his B.A. in 1967 and his J.D. in 1970 from the University of Michigan. He was first admitted to the Bar of the Supreme Court of Michigan in 1970 and then the United States District Court for the Eastern District of Michigan in 1971. In 1971, Mr. Haber was appointed an Assistant United States Attorney for the Eastern District of Michigan (1971-1979). He became a Senior Attorney in the Office of Inspector General of the United States Department of Health and Human Services in 1979 and continued in that position until he left government service in 1983 for private practice when he formed his own firm. He was admitted to the Bar of the Court of Appeals, District of Columbia in 1980 and to the Bar of the Court of Appeals of Maryland in 1990.
Read More